UNDERGROUND SPEAK TO RACHEL LOU HODGSON
We had the pleasure of speaking to the quietly cool Rachel Lou Hodgson – a Brighton born but London living artist – whose creative work centres around the dichotomy between the photographic and the physical; the digital and the hand-drawn. Eccentrically colouring black and white photocopies of photographs, as well as drawing her own bizarre characters, her work simultaneously plays with the disturbing and the child-like.
Having been repeatedly featured in Polyester and Rookie Magazine, Rachel is an artist who is no stranger to the cultural world; she also recently designed the Dream Wife album cover and is currently working on a t-shirt collaboration with Les Girls Les Boys. You can now even let her draw permanently on your skin…
HI RACHEL, COULD YOU TELL US A BIT ABOUT YOURSELF?
A fabulous artist with lush eyebrows.
WHAT WAS LIFE LIKE GROWING UP?
I was a shy kid and I liked to draw lots.
CAN YOU REMEMBER THE FIRST MOMENT THAT YOU REALLY GOT INTO ART?
I always liked art best in school and I was rubbish at all other subjects.
WHAT MAKES YOU HAPPY?
Sunshine and friends.
WHAT MAKES YOU ANGRY?
A lot.
WHAT THEMES DO YOU ATTEMPT TO DEAL WITH IN YOUR WORK?
A mixture of despair and melancholy with sickly sweet joyful colours and childish naive drawing. Stuff like that is funny but also a bit sad or disturbing.
WHAT DO YOU DO WHEN YOU ARE IN NEED OF INSPIRATION?
Listen to cheesy pop tunes, Absolute '80s radio.
YOUR ART IS VERY CHARMING; BLENDING THE MODERN WITH A SENSE OF CHILDHOOD NOSTALGIA. WHERE/WHAT DO YOU DRAW YOUR MAIN INFLUENCES FROM?
I like to look at outsider art.
CAN YOU TELL US ABOUT THE CHARACTERS YOU DEPICT IN YOUR DRAWINGS?
They are probably all horribly embarrassing depictions of myself.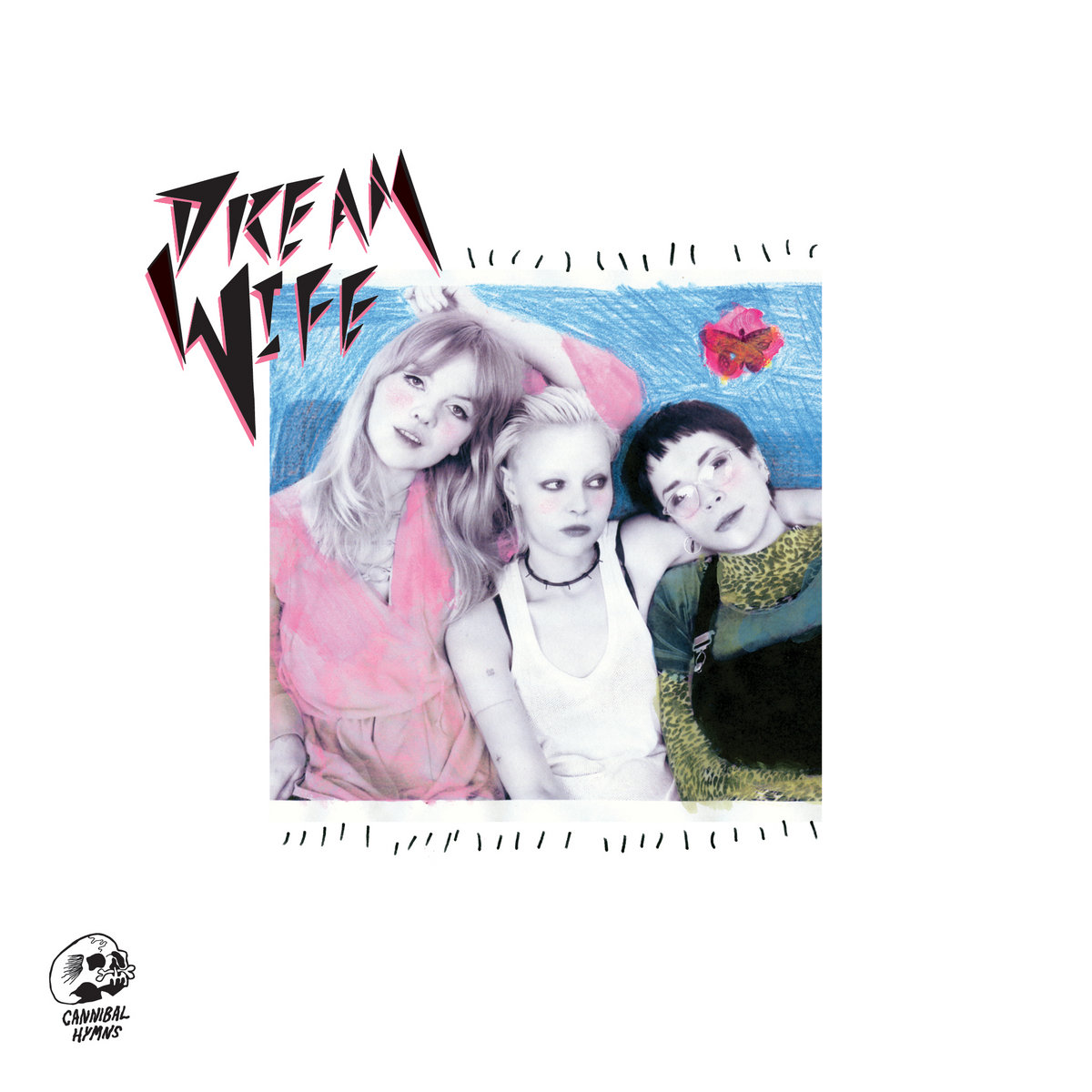 YOU COLLABORATE A LOT WITH OTHER FEMALE CREATIVES. TAKE FOR EXAMPLE YOU ARTWORK FOR THE DREAM WIFE ALBUM. WHAT DO YOU THINK IS IMPORTANT ABOUT REPRESENTING WOMEN AND THOSE WHO TEND TO SUBVERT?
I like doing work with people that are angry and determined but positive and wanting to make positive change in whatever way they can, through music or art or whatever they do.
YOU ALSO USE WEIRD AND WONDERFUL TOOLS TO CREATE ART: MOST RECENTLY YOU POSTED ON INSTAGRAM SAYING YOU USED A WOOLLEN SOCK. WHY DO YOU USE THESE ECLECTIC MATERIALS?
The sock thing was for a class at my school, it was just a silly exercise for us to try making different marks etc but I like to use low tech materials to make images anyway, I like to use cheap art materials from the pound shop, or cheap make up like nail polish and eyeshadows as they come in great bright colours.
WHAT DO YOU THINK IS YOUR FAVOURITE PIECE OF YOURS?
I probably like whatever thing I have made most recently and then I will move on to the next thing hopefully.
YOU HAVE ALSO STARTED DOING DIY TATTOOS – WHAT MADE YOU WANT TO DO THIS?
People were asking me through the internet if I did tattooing or if they could get my drawings tattooed and so I just decided to buy a tattoo machine and start tattooing. I know quite a few people that were self taught, so decided to start for myself too. I practised lots before on fruit and my legs and willing friends.
OFTEN IN PHOTOGRAPHY, THE SUBJECT AND THE ARTIST ARE KEPT SEPARATE. WHAT MADE YOU WANT TO PUT YOURSELF IN FRONT OF THE CAMERA?
It was easy as I was an available model, but it is also nice to have complete control over your own image when making a self portrait, to be seen how you want to be seen but also to help come to terms with my own image.
WHAT FUTURE PROJECTS HAVE YOU GOT COMING UP?
I am currently studying at the Royal Drawing School in London, which is a year and a bit and is a free course with a free studio in London. At the end of the course we will have three exhibitions including one at Christies. So it's nice just to have the opportunity to spend some time just focused on drawing and making stuff in a studio and to see what comes out of that. I have also made some t shirt designs for the company Les Girls Les Boys and I think those will be coming out at the start of 2018.
To follow Rachel on Instagram click HERE.