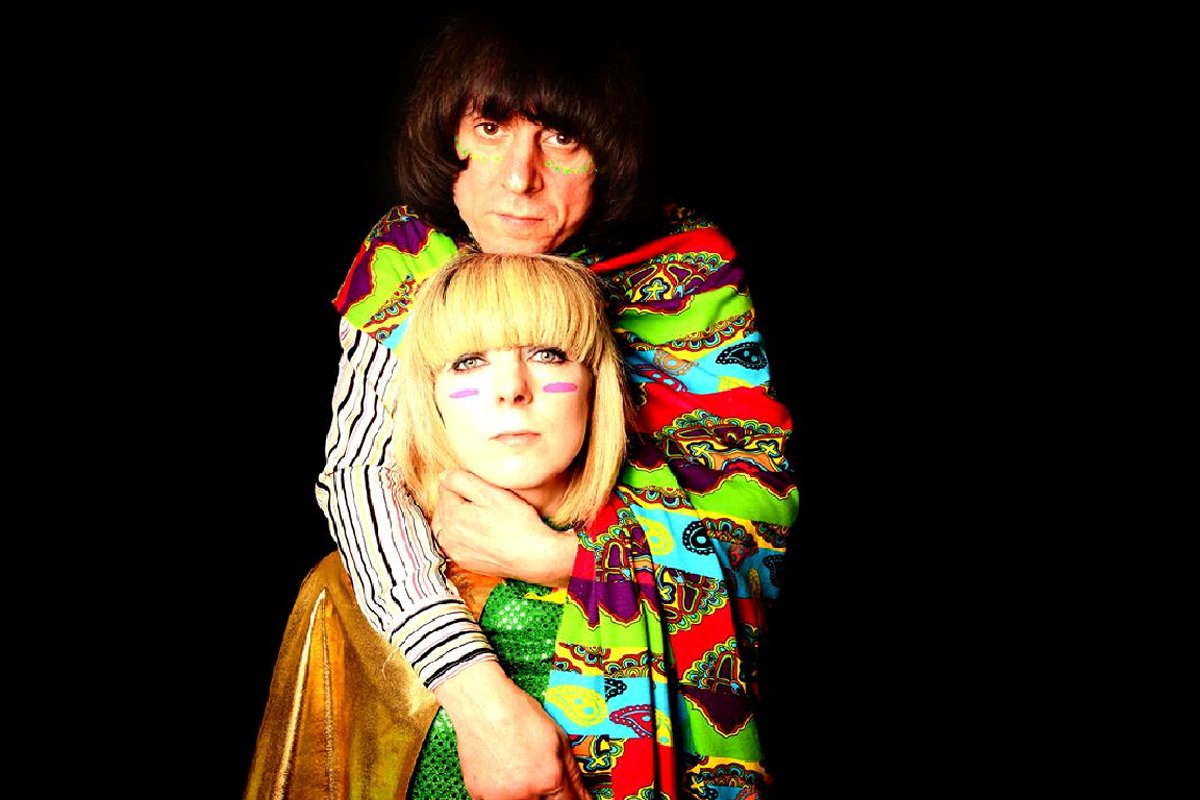 After seeing them play at Oslo earlier this month, we decided to catch-up with the Lancaster-based mystical duo The Lovely Eggs, and found out about their ecclectic name, how they stay true to their DIY philosophies, and we also got to to hear their best – and dirty – dad joke.
DESCRIBE YOUR SOUND IN THREE WORDS
Heavy Trout Rock
WHERE DOES YOUR NAME COME FROM? 
Well I [Holly] was living and working in Paris and David came over to see my quite a lot. We started playing music and that and at the same time we discovered a pigeon had laid two eggs in an abandoned nest on our bathroom windowsill. When they hatched we flew to play our first ever gig in NYC so we called ourselves The Lovely Eggs, 'cos when those eggs hatched we started our band.
HOW LOVELY EVEN ARE EGGS? 
Eggs can be ace and gross really. I mean they represent the beginning of life and rebirth and all of that but looking at a sloppy fried egg on a plate with a hangover is like literally the worst thing ever. Bit like us really, we're giving life to all these new songs, but deep down it's all pretty gross.
SO WHAT'S THE BEST WAY TO FRY/COOK AN EGG?
Over easy.
WHAT PROS AND CONS COME FROM WORKING AS A MARRIED COUPLE?
What pros and cons come from working as a married couple? The pros are that you get to be in a band with someone you love and decisions on whether to do stuff is pretty easy. You get to have fun together on tour and party and drink free booze. The cons is that one of us has always got to get up with our little lad in the morning. And every day we'll be pelted by small children in a ball pools across the country.
DO YOU FEEL THAT HAVING BALLS THROWN AT YOU IS ONE OF LIFE'S GREAT TAXES?
Well you either keep on doing yer band and accept a pelt in the face by a ball every so often or you give in, confirm to societies conventions, get a proper job and "settle down". We know what we would rather do.
WHAT MAKES YOU HAPPY?
A good night out.
WHAT DOES THAT LOOK LIKE FOR YOU?
Well a good night out for us is rare these days coz we've got a 4 year old little lad to look after. Touring is usually the closest we get to a night out. And yeah it's just the usual innit, booze and a laugh with mates.
WHAT MAKES YOU ANGRY?
The poverty gap in the UK, the systematic dismantling of the NHS, the north/south divide, Fracking in Lancashire.
AS A DIY-BAND, WHAT DO YOU LIKE/DISLIKE ABOUT THE MODERN MUSIC INDUSTRY?
Everything. We don't even want to be a part of it. But mostly it revolves around being decent with people, and the large majority of the music industry aren't.
WHAT DO YOU DO TO MAKE SURE YOU AREN'T PART OF IT THEN? I KNOW YOU HAVE YOUR OWN RECORD LABEL…
We keep our heads down in Lancaster and try not to pay attention to what anyone else is doing. We record all our stuff at
Lancaster Music Coop
. It's s D.I.Y non profit making studio and rehearsal rooms in Lancaster set up in a disused factory. We set up our label Egg Records to release all our own stuff. At the moment that's as far as it goes. We just keep ourselves to ourselves and try not to get tangled up in any of the industry bullshit.
HOW DO YOU FEEL ABOUT BANDS SPEAKING ABOUT POLITICAL ISSUES IN THEIR MUSIC?
Bands should talk about what they wanna talk about. Speaking about political issues in yer music is cool as long as yer not jumping on the band wagon cos it's the latest trend. And there are plenty of bands doing that and yeah we've clocked em!
DOES MUSIC HAVE THE POWER TO CHANGE THINGS?
Yeah of course music does have the power to change things. Songs can be pretty influential on people and their state of mind.
IF YOU WANT TO, WOULD YOU MIND TALKING TO US ABOUT YOUR 'FAKE ENCORE' PETITION THAT LOOKED TO STOP THE EXPECTED AND CONVENTIONAL END TO MOST GIGS?
Well we just take exception to bands who play "encores" every single night. We believe encores should be reserved for truly magical occasions, a once in a blue moon thing, not churned out every night. It's become a totally fake showbiz stunt and it's symptomatic of societies constant need for MORE. So we stood up and said "it's bullshit. Get the fuck out of town." The petition was just a bit of a laugh.
WHAT'S THE BEST GIG YOU'VE PLAYED?
Oh god, too many to mention! But our last gig at Gorilla in Manchester was  pretty fucking crackers!
WHAT'S THE BEST GIG YOU'VE BEEN TO?
Damo Suzuki in London. David found a tenner and they played Mother Sky!
WHAT DID HE SPEND THE TENNER ON?
If we remember it wasn't a good night!
WHAT'S YOUR ONE MESSAGE FOR THE WORLD?
Well it has to be the eggs personal philosophy/mantra: Fuck It!
AND THAT IS COINCIDENTALLY THE TITLE OF ONE OF YOUR MOST POPULAR SONGS. WHAT IS THE MOST RECENT THING YOU'VE THOUGHT ABOUT AND THEN SAID 'FUCK IT' TO?
There was no food in the house. Hadn't been to Aldi.
HOW WOULD YOU SAY YOUR REGIONAL IDENTITY HAS SHAPED YOUR MUSIC?
Massively. We couldn't be the band we are without coming from where we do. We think that's pretty apparent in our music. The lyrics, the accent we sing in, our loyalty to the area and the local music scene. We wouldn't be The Lovely Eggs if we didn't come from here.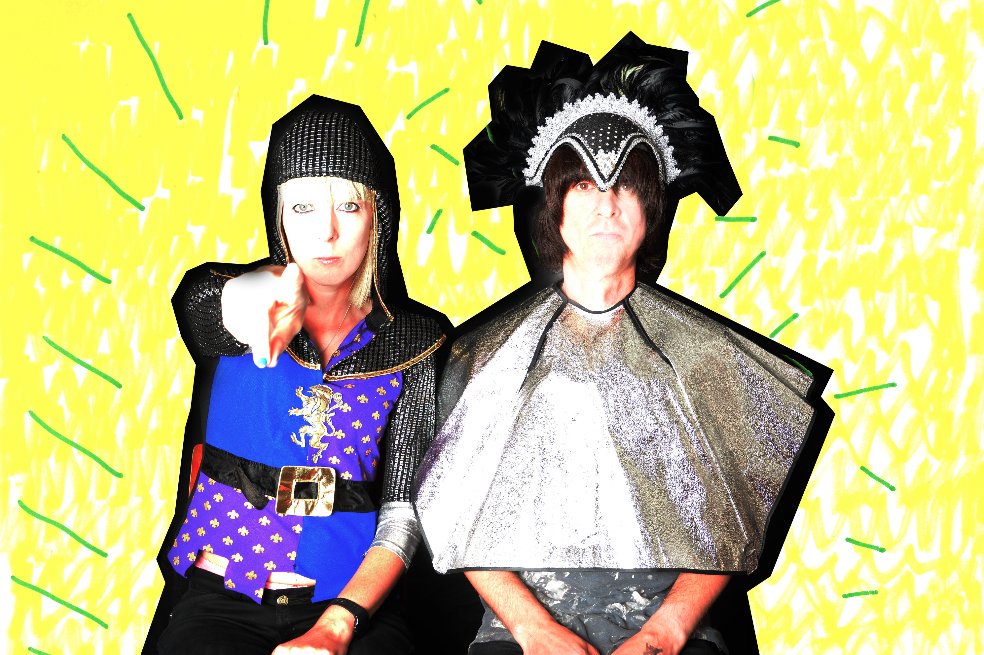 CAN YOU RECOMMEND US SOME LOCAL BANDS?
WHAT SONG DO YOU WISH YOU WOULD'VE WRITTEN AND WHY?
Happy Birthday To You. We'd be rolling in frigging lolly!
TELL US YOUR BEST DAD JOKE.
Why did the baker's hands smell? Cos he needed a poo.
WHAT DOES THE FUTURE HOLD FOR THE LOVELY EGGS?
WILL THE SOUND BE ANY DIFFERENT ON YOUR NEW ALBUM? IS THERE ANYTHING YOU CAN TELL US ABOUT IT?
Yes!  It sounds like a chip shop on fire. Get ready!