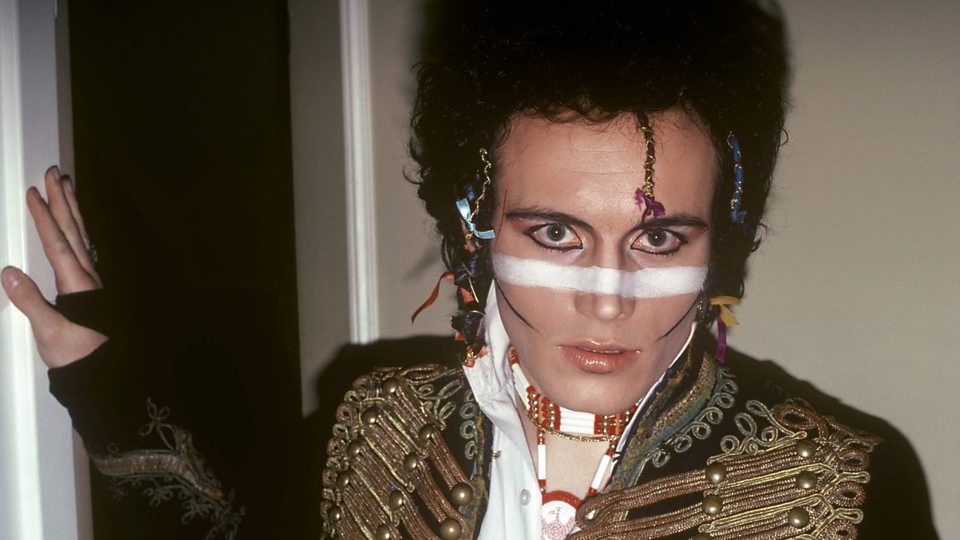 THE SWASHBUCKLING STYLE OF ADAM ANT
We take a look at some of Adam Ant's greatest style moments for his birthday. 
The Punk Pioneer
Before Adam became the lavishly decadent dandy that we remember him as today, he started off as one of the punk pioneers. Part of the Bromley Contigent – a vagabond group formed out of the future vestiges of The Cure, Siouxsie Sioux and Billy Idol – Adam Ant affirmed himself as a punk artist. Creating legend seemed instinctive to the pop-pirate, for the support act for his very first band, Bazooka Joe, was the Sex Pistols, and the gig has been regarded as the first time that the Pistols ever performed.
Adam was entangled in the primary punk zeitgeist; managed by Malcolm McLaren, friends with Viv Westwood, and dated SEX shop star, Jordan. Music and culture historian Tom Vague said that 'the first time [he] saw Adam Ant he had just had 'Fuck' carved into his back by Jordan with a razor blade and World's End was stained with his blood'. Could he get any more seditious?
Adam's style of this era was defined by stark makeup with pallid skin, contoured with abstract and angular lines that accentuated his chiselled face. Epitomically punk, he'd don tight, black, often leather trousers, fit with pinned biker jackets and ripped, profane-ridden t-shirts.
The King of the Wild Frontier
In 1980, Adam and the Ants released their most successful album Kings of the Wild Frontier. Staying in the charts for a staggering twelve weeks, Adam's painted face was paraded into the pop-cult world forever. His mask has matured; the white skin was reduced to a simple  strip across the bridge of his nose, his kohl-darkened eyes slightly more refined. Look at the plaits embellished with bows that adorned his face, whimsically looking like a child sabotaged him whilst he fell asleep. The most iconic part of his costume, however, was that military jacket. Inspired by David Hemmings in The Charge of the Light Brigade film, the rebellious regalia became the single most iconic look Adam had done. Even Michael Jackson rang him up to find out where to buy it.
Hello Sailor
1982 saw the debut solo release for Adam, Friend or Foe. During this fashion phase, we witnessed a more fresh-faced Adam. Make-up removed, hair trimmed, and slightly less flamboyance, Adam took his inspiration from those at sea.
He had been watching 1962 maritime classic Billy Budd. The lead actor, Terence Stamp is an undeniable influence on the dandy's style of this year. Adam had also started an interest in naval costumes of bygone eras. During the eighteenth century, there was no established uniform for most sailors, but clothes that looked similar-ish were often distributed amongst the sea-farers. The blue jacket, and neutral coloured shirts and trousers became their  aquatic apparel. Adam added his own finesse to the historical uniform, with the knotted shirt exposing his mid-riff being a cheeky nod to rebellion.
The Matured Man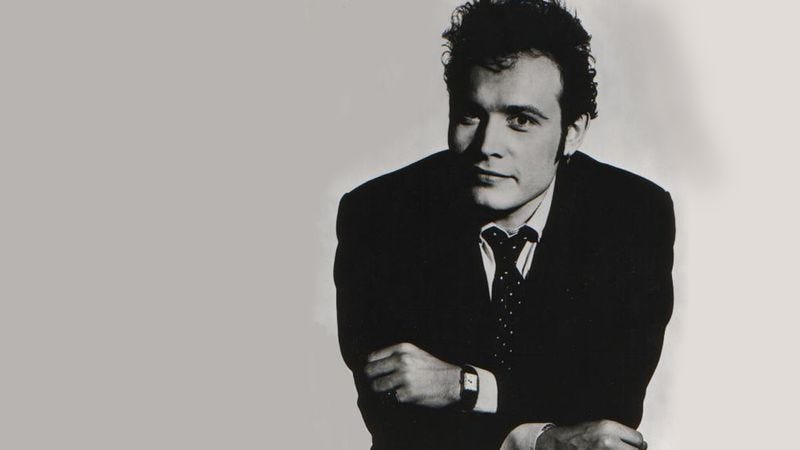 Amidst his mental health-problems, Adam fell off the proverbial radar during the '90s. Perhaps keen to not draw attention to himself, his style became more minimalist, favouring shirts, suits and t-shirts, which diverged from his previously maverick ways. Adam tried his luck at acting during the decade, but his impact was truly re-energised when he was noted in the special features of the 2006 film 'Marie Antoinette'. Count von Fersen, as played by Jamie Dornan, was fashioned on the post-punk pirate. Perhaps the era-innapropriate, slim veil that shrouded Kirsten Dunst's eyes in the film was also a little  nod to the dandy.
In 2011, Adam came out of rock-retirement and thrust himself into touring once again. Modernity has a tendency to swing nostalgia full circle, as the yearning of yesteryear gives the warm feeling of comfort and familiarity. It appears this wistfulness has reigned supreme in Adam's kingdom; his concert outfits often alluding to his old, iconic styles.
Whilst Adam appears now, to be appealing to the retromania craze, it is undeniable that his punky-pirate, dutifully dandy, and swashbuckling style does not remain one of the most iconic of the '80s and beyond. And it's another great Halloween costume for us to add to our list too.